SAVE THE DATE!
Thursday, September 15, 2022 will be our third virtual Fall Fundraiser.
Get ready for another lively evening with Marianne Binetti as our presenter.
Check back for more details.
2021 Fall Fundraiser
Stealing Beauty: The Best Garden Tips and Designs from Around the World
Presented by Marianne Binetti
The Foundation's second virtual fundraiser on September 9, 2021, raised over $1,200 for our educational activities and public gardens. We thank the many registrants who enjoyed the lively and informative presentation from Marianne Binetti — always a treat and such a supporter of gardeners everywhere. Marianne donated the grand prize (won by Foundation member Laura Westrup) which is a special group visit to her personal garden.
If you get the chance be sure to thank the following folks that donated the great prizes:
Presenter: Marianne Binetti is the local area's national gardening celebrity, sharing her passion for gardening with hilarity and witty wordplay. She has a degree in horticulture from Washington State University and has written or co-written 10 gardening books and writes a syndicated gardening column that runs in several newspapers each week including the Tacoma News Tribune and The Olympian. Marianne lectures and gives seminars on a variety of topics, has appeared on HGTV and hosts radio and TV programs. Marianne and husband Joe lead garden tours around the world.
Prize Drawings: This event included several prize drawings for gardening related items such as tools, mosaic birdbath, gift certificates to local nurseries and our own Plant Sale!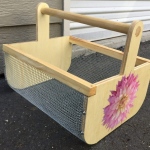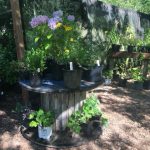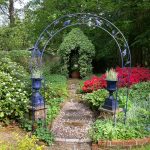 A Grand Prize Drawing was held at the end of the presentation for a future private tour of Marianne Binetti's garden for up to 10 people!
Funds raised from this event support education and enhancements at three demonstration/learning gardens in Thurston County, (Olympia Farmers' Market garden, Closed Loop Park at the county waste management site, Dirt Works at Yauger Park) and free outreach programs in gardening, composting and recycling related topics throughout the county.
CE hours for Master Gardeners can be earned for attending this virtual event.