The 2021 Plant Sale will be offered this year by appointment only. See the link below to make your appointment.

"Great Plants at Great Prices!"
A complete description of  the 2019 event is on the 2019 poster below.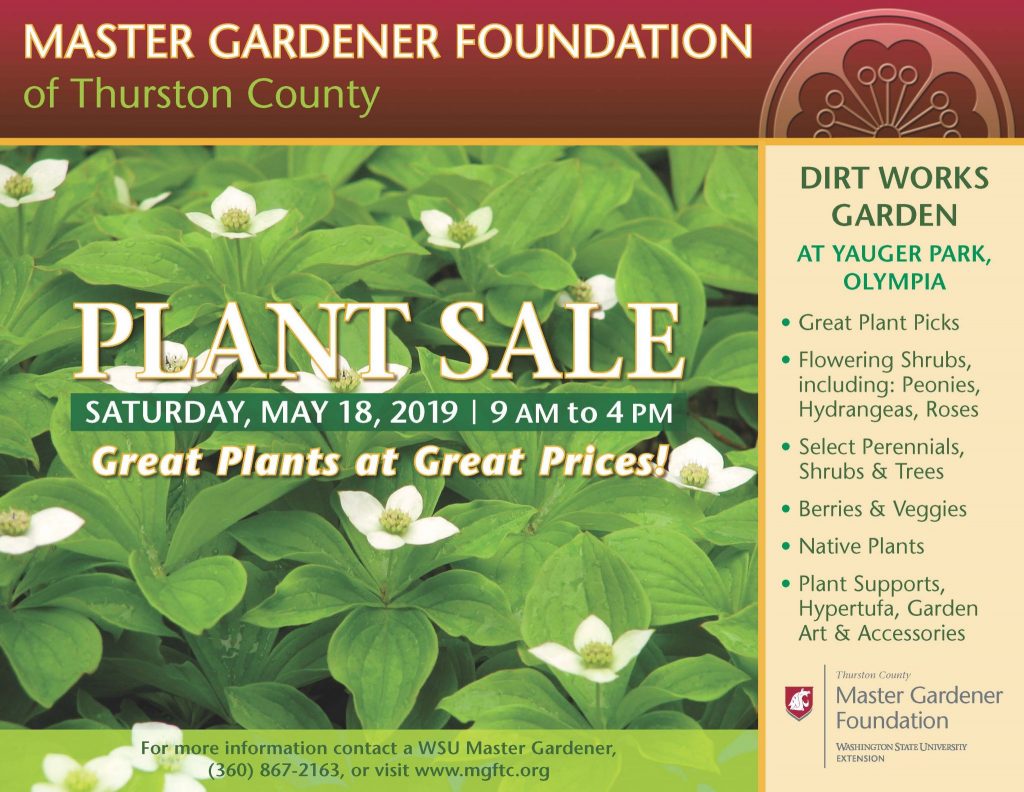 Downloadable flier: Plant Sale 2019 Flier Flyer is for the previous plant sale.
2021 Date: Various (from April 7th to September 25th)
The sale features a wide variety of plants including Great Plant Picks, Flowering Shrubs including: Peonies, Hydrangeas, Roses, Select Perennials, Shrubs & Trees, Berries & Veggies,  and Native Plants.
Along with the sale, Dirt Works garden is open to the public the whole day. Education of the community about plants, water-wise gardening, other related organizations and composting are major focuses of the event.
Foundation members will also be offering a variety of garden related handcrafted items for sale. These include Plant Stakes, Planters, Garden Art & Accessories. All proceeds help support Master Gardener and Master Recycler Composter programs.
Fill out the appointment form at https://test.mgftc.org/personal-shopping-appointments to participate in this year's Plant Sale!
---
Many volunteers from the MG program work tirelessly throughout the year potting, labeling, feeding, watering and weeding the plants that we have for sale. Rain or shine, they show up on Wednesdays to help get the plants ready for YOU!