Mason County Master Gardener's present……
Through the Garden Gate Workshop Series
In 2018 we will again be sponsoring the Through the Garden Gate Educational Workshops. Each session will be held at the Mason County Public Works Building at 100 W. Public Works Drive, Shelton (from Hwy 101, turn west onto Hwy 102). They will be from 9:00 til noon and cost $5.
January 20
– How to extend your growing season by building inexpensive cold frames, hot frames and hoop greenhouses.
– Utilizing your greenhouse through all of the seasons. Find out which plants best lend themselves to greenhouse growth during the different seasons.
– Hydroponics: learn how to build a simple hydroponics for vegetable gardening.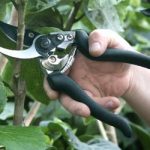 February 3
– Best growing and pruning strategies for blueberries.
– Best growing, pruning and trellising strategies for kiwi, raspberries and grapes.
February 10

– Attracting pollinators to your home garden.
– Hands on activity: Build a "bug hotel" to encourage beneficial insects to your garden. (additional fee for materials – $20) Pre-sign up encouraged as there is a limited number of participants for the hands on activity.
March 3
– Benefits of using native plants in home landscaping.
– Attractive grasses in your home landscape.
– Landscape to attract native birds.
March 17
– Vegetable gardening 101
– Succession planting strategies
– Growing and caring for rhododendrons in the Pacific Northwest garden.
March 31
– Effective use of fertilizer in the home garden
– Learn basic composting skills
– Four season landscaping
Cost: $5 per workshop (pay at the door)
Time: 9 am to noon
Place: Mason County Public Works Building
100 W Public Works Drive
Shelton, WA 98584
All funds raised go towards supporting the Mason County WSU Master Gardener community services programs.
Questions contact: 360-427-9670 ext. 688 or email Jeannine.polaski@wsu.edu